Our blog has moved! →
We've moved our blog to the UW Medical Students website. Update your bookmarks accordingly.
I AM: Trans People Speak →
Their mission: I AM: Trans People Speak COMMUNITY is a project to raise awareness about the diversity that exists within transgender communities. It gives a voice to transgender individuals, as well as their families, friends, and allies. Together we can make our own media and continue to make a positive change in the representation of transgender people. We do this by focusing on the full...
NYT: "For Many Older Gays, a Toll of Time and... →
Manuel A. Eskildsen, MD writes: Long after I had asked the paramedics to stop chest compressions, I was more dejected and frustrated by this patient's death than by almost any I had experienced as a physician. Sure, performing CPR after cardiopulmonary arrest on a frail man in his late 90s was likely to be an exercise in futility. And, in retrospect, we should have been more aggressive at the...
Survey: Perceptions of GLBT Health Care →
PRIDE in Healthcare received a message from Michael Ioerger, a psychological researcher who studies LGBTQ healthcare at Colorado State University. He is currently working on collecting data for study investigating LGBT persons' perceptions of their primary care providers and wishes to reach out to the broadest, most diverse group of LGBTQ people possible. He has asked PRIDE in Healthcare to...
One teacher's approach to preventing gender...
togetherforjacksoncountykids: "It's Okay to be Neither," By Melissa Bollow Tempel Alie arrived at our 1st-grade classroom wearing a sweatshirt with a hood. I asked her to take off her hood, and she refused. I thought she was just being difficult and ignored it. After breakfast we got in line for art, and I noticed that she still had not removed her hood. When we arrived at the art room, I said:...
Dept. of Justice expands definition of rape →
For over eight decades, rape was defined as forcible male penile penetration of a female. A vast number of sexual crimes were not counted, including oral and anal penetration, or instances when a victim was unable to give consent. The new definition makes up for these oversights. It also expands the definition to reflect that anyone—male, female, or transgender—can be a victim of rape.
12 tags
Led by the child who simply knew-The Boston Globe →
This article is overall a nice story, with some good discussion of puberty-blockers and gender diversity in children. It mentions The Children's Hospital Gender Management Services Clinic in Boston. There are still some some issues of gender essentialism present (which may or may not be problematic), but feel free to discuss!
8 tags
Trans@MIT: Allies Toolkit →
This links to some great resources from some tips on how to be an effective and engaged ally to transgender, genderqueer communities all the way to a list of recommended readings Medical and Mental Health Providers.
3 tags
5 tags
Gynecologists told to prepare to treat transgender... →
cassket: The American College of Obstetrics and Gynecology has come out with a new statement for their members: it's time to prepare to work with transgender patients. To address the significant health care disparities of transgender individuals and to improve their access to care, ob-gyns should prepare to provide routine treatment and screening or refer them to other physicians, according to...
A Day in America with HIV | advocate.com →
projectqueer: By Michelle Garcia 9:15 a.m., Austin, Texas: The staff of the Wright House Wellness Center, an AIDS service organization: "We are a diverse group of people brought together by our passion to serve people living with HIV and those at risk. We love our work and value each other."   Many of us who don't have HIV often don't know much about the daily lives of people living...
16 tags
We would love to hear your stories! →
Are you LGBTQIA (or otherwise non-heteronormative/cisgender)? Are you a patient? Are you a healthcare professional? Both? We want to learn about your interactions with the healthcare system, good and bad. Click on the title to link to the page where you can submit your story. THANK YOU for any stories you share.
4 tags
Reminder of PRIDE General Meeting on Monday!
5pm-6pm in the Health Sciences Learning Center, room 2272. We have results back from the planning survey and would like to discuss which projects to focus on. At this point the most popular ideas are setting up a transgender health panel for sometime in April 2012, working to modify/add LGBT content to our various health sciences curricula, and prepping a workshop to educate on LGBTQ health. Come...
1st Annual Reel Love LGBT Film Festival →
The Wisconsin Union Directorate Film Committee is hosting Madison's first LGBT film festival from November 10th-13th, 2011.  Our Reel Love Film Festival is for Madison's thriving LGBT community, students, community members, and the general public. The film festival presents eleven films over four days that take place at the Marquee Theater at Union South. There will be a wonderful ...
70 Percent of Anti-LGBT Murder Victims are People... →
Transgender Medical Needs Go Unaddressed at Most... →
projectqueer: By Michelle Garcia   Transgender college students across the country say more needs to be done to cover their medical needs under university-provided health care plans, according to  Campus Progress. Most college and university health policies cover some procedures such as chest reduction surgeries and hormonal treatments for non-transgender people, similar treatment...
PRIDE Meeting Schedule now available!
Just click the link in the sidebar to see what's happening and when. In addition, our first social gathering/study time will be this TUESDAY, Nov. 1st, instead of Monday like our usual meetings due to Halloween events. Come join us from 4pm-who knows when in room 2272 of the HSLC. There is also the potential for a group Glee watch in response to a certain Tumblr moderator and PRIDE...
5 tags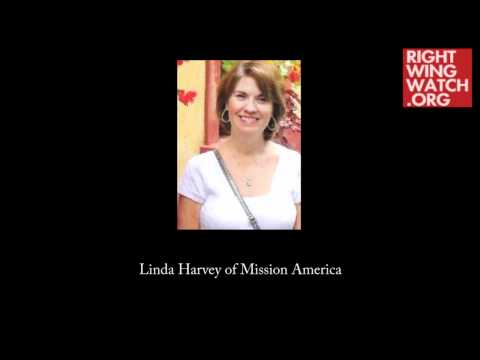 4 tags
How to Close the Health Disparities Gap →
Center for American Progress article addressing the disparities in LGBT health and healthcare, including access. There is a little information on LGB people of color and a little on transgender health, though they acknowledge not as much since there is very little research out there. This is an issue in itself. It is wordy, but there are several easy to understand graphs.
1 tag
Emergency Hotlines
Hotline: 1-630-482-9696
Suicide Hotline: 1-800-784-8433
LifeLine: 1-800-273-8255
Trevor Project: 1-866-488-7386
Sexuality Support: 1-800-246-7743
Eating Disorders Hotline: 1-847-831-3438
Rape and Sexual Assault: 1-800-656-4673
Grief Support: 1-650-321-5272
Runaway: 1-800-843-5200, 1-800-843-5678, 1-800-621-4000
Exhale: After Abortion Hotline/Pro-Voice: 1-866-4394253
3 tags
P.R.I.D.E. in Healthcare Kickoff!
Our group will be having its first, more informal kickoff, this Friday (the 21st) at Genna's Bar starting at 5pm. We may venture to different locations afterwards. It will be a casual safe space sort of get together. Check it out on Facebook. Our first official meeting will be the next Monday (the 24th of October) at 5pm. Come join us!
2 tags
LGBT health issues not being taught at medical... →
itsjustaperiod: Do you agree? (Medical and nursing students and healthcare professionals, I'm particularly curious about your opinions on this!) -Kristan